Red Ribbon Club Service unit inaugural function was inaugurated by our Principal Rev. Dr. V. Britto, S.J., on July 17, 2019. He appreciated our service unit activities in the college and outside the college. He also appealed to our students to come forward with service mind to build selfless world. Rev. Dr. R. Rajarathinam, S.J., our secretary motivated our students to move with society wholeheartedly in service mind. It is the young people who have the great concern in the development of selfless service. Prof. Anandraj, Programme Officer presented the Action plan for the service unit for the academic year 2019-2020 followed by he introduced the office bearers of the service unit. Mr.S.Selvarasu, And Mrs.J.Priyadharsini At last the function ended with vote of thanks.
The following members were pillars of RRC
Dr. J. Berkmans                                                          –           Programme Officer

Mr. A. John Peter                                                      –           Member

Dr. R. Prakash                                                             –           Member

Mr. T. Nikil Prakash                                                  –           Member

Mrs. Revathi                                                               –           Member

Ms. K. Deepadarshini                                              –           Member

Mr. G. Jayabaskaran                                                –           Member

Dr. A. Vinothkumar                                                  –           Member
Hand Loon Weavers Meeting
Our service unit organized Hand loon weavers meeting for the students joining with the Service units of our college NSS, RRC and AICUF on August 15, 2019 in Vettavalam. It is organized on Celebrating Gandhi's 150th Birth year celebration. In this meeting the weavers shared their experience of weaving cotton cloth materials. At the time of meeting all the students and staff decided to buy cotton materials especially weaved by them so that we could support them and their hard work.
To encourage donating blood among the students our service unit organized blood donation camp on December 12, 2019 in our college campus joining with Avoor and Vettavalam Primary Health Centre. Rev. Dr. R. Rajarathinam, S.J., inaugurated the camp asked the students to be aware of donating their and its impact in physic growth. 100 students and 25 staff members donated their blood for the poor and needy.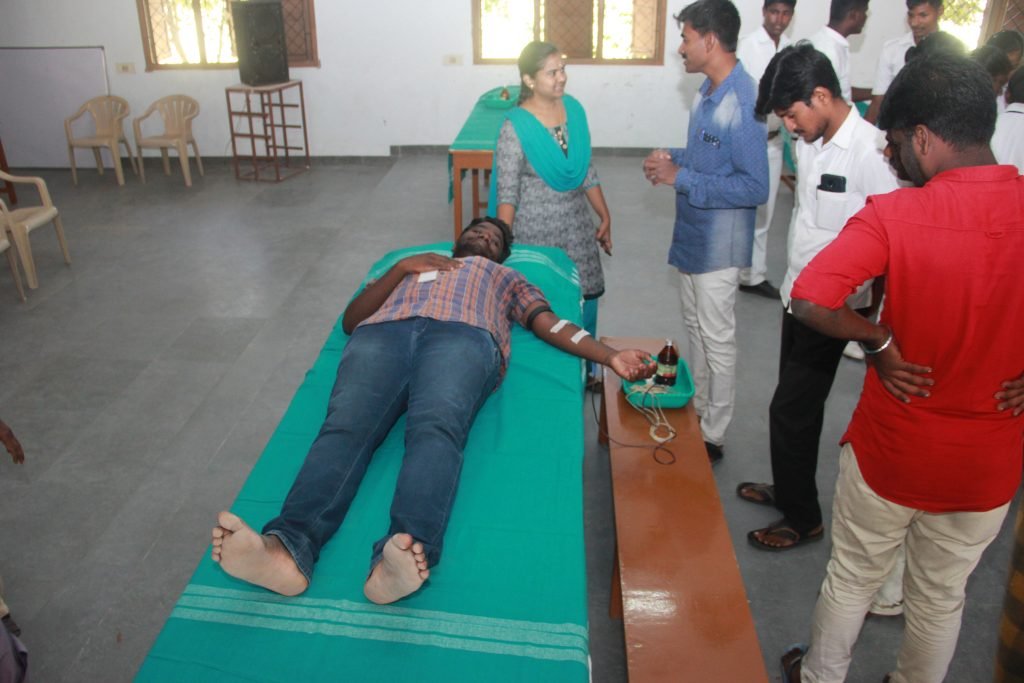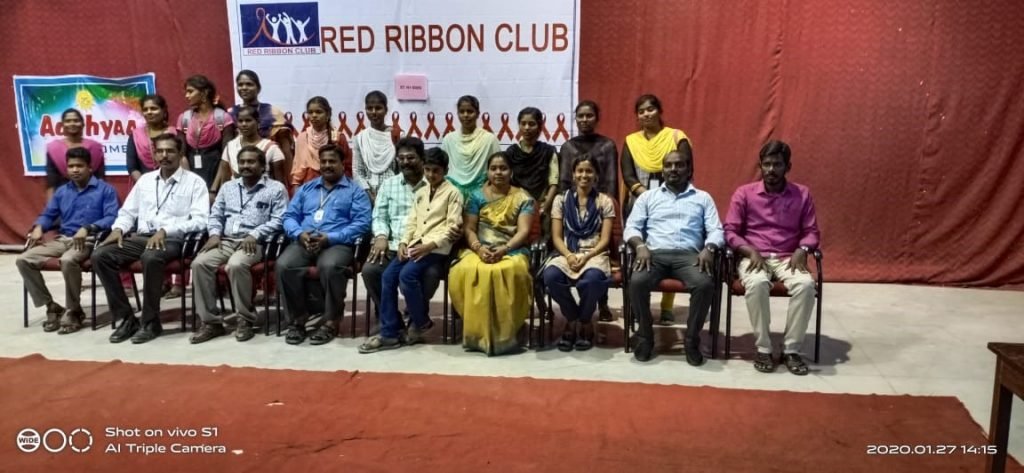 HIV AIDS Awareness Programme
Our service unit conducted HIV Awareness programme for our college students on January 24, 2020. Mrs.Anitha Ananth, Mr.Ananth and Miss.Mary (Aditya traders, Ariyalur)in her address she asked to worry and afraid about HIV and its cause. At last the programme ended with vote of thanks by Dr. Ragu.
Loyola College, Vettavalam,
Tiruvannamalai-Dt,
Tamil Nadu,
India. Pin: 606 754
E-Mail: admin@lcv.edu.in
College Office   : 04175-244 744 
                              : 04175-244 944
Principal            : 04175-244 288
Secretary           : 04175-244 844
Residence          : 04175-244 433
Fax                       : 04175-244 288                                                : 04175-244 744
Rev Dr. Maria Joseph Mahalingam, S.J
Secretary & Correspondent,
Loyola College, Vettavalam.
E-Mail: secretary@lcv.edu.in